Chaparral Chiropractic Wellness Centre Blogs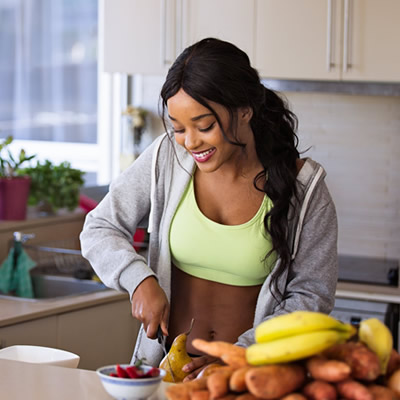 Inspire 2020-Creating a Better Version of You!
Published on Feb. 26, 2020
One of our greatest passions at Chaparral Chiropractic Wellness Centre is planting seeds for our patients to grow healthy lifestyle habits. One of the ways we do that is through informative workshops and events. On February 1, we hosted an Inspiring Life 2020 event at Southview Church in Calgary.
---
Check Out Inspiring Life 2020!
Published on Jan. 16, 2020
We're excited to announce our annual event, Inspiring Life! Taking place on February 1, 2020, this is an opportunity for you to learn more about the keys to unlocking your greatest potential. If you've been looking for a way to make 2020 the year that you take control of your health, this event will empower you to do so!
---
Triathlon Season Means It's Test Time
Published on June 11, 2019
It's the time of the year when an active chiropractor's thoughts turn to triathlon events. Yes, as the weather improves and we're all getting outdoors more, triathletes are visualizing the countless upcoming events.
"I think of it as test time," says Dr. Mark Peverett. "After all the training we've been through we're ready for the test of an actual event."
---
Time to Celebrate Superhero Fathers!
Published on June 5, 2019
Father's Day is coming up, which means it's almost time for our annual celebration of superhero fathers! Next week, on Wednesday, June 12th and Thursday June 13th we'll be celebrating our favorite superheroes AND our superhero dads! We'll be wearing our favorite superhero t-shirts, feel free to wear yours as well.
Dads are the best role models of health and wellness for our children. We want to celebrate their hard work and care.
---
Why Kids Need to Have Good Posture
Published on May 30, 2019
Did you know that proper posture is vital to the function and maintenance of every part of your body-not just the muscles and joints? It also can impact organ-related health and can affect your longevity.
Roger Sperry, Ph.D., and Nobel Prize winner stated, "The more mechanically distorted a person is the less energy is available for thinking, metabolism and healing." Stuck or distorted postures are the opposite of what I term a "power posture," and we're much less efficient at being able to move throughout the day.
---
Improve Your Mobility With Chiropractic and Massage
Published on May 27, 2019
If you experience mobility issues, you've likely been injured and are experiencing pain. We need to be much more intentional about the way that we move and increase our awareness as to how we move.
You may find that you get somewhat stuck in certain positions. You may have dominant movement patterns that are almost one dimensional. Think of being in a seated position and bending at the hips and knees as we get up and walk. But it's that forward and backward motion only.
---
Prevent Running Injuries With Chiropractic and Techniques
Published on May 20, 2019
As a runner, I know how crucial it is to have good technique. Often, I see a lot of knee-related injuries which are typical for new runners or those who don't have proper technique. Tibial strain (aka shin splints) are common as are runner's knee.
---
Fitness and Foot Problems
Published on May 8, 2019
You hate to admit it but sometimes exercising can be painful. No, we're not talking about the muscle-ache type of pain here; we're talking about foot pain that results from blisters, corns and calluses after you exercise! And this type of pain has actually nothing to do with the actual exercise you're doing. Unfortunately, this type of pain can lead to limping or other compensation behaviors, which may result in back and leg pain!
---
5 Ways to Live Healthier
Published on April 30, 2019
Health – it's something we all strive for. But achieving good health doesn't just come from one action. Instead, health is the sum of many different acts that we participate in each day like choosing healthy snacks, stretching and limiting stress.
---
How to Keep Moving Throughout the Day
Published on April 21, 2019
Imagine this-you've just gotten home from a long day of work. What's the first thing you do?
We can guess…is it sit down and relax?
While relaxing after a long day is sometimes needed, we live in an era where over-sitting has become the norm. After all, didn't you sit all day at work?
---
Marathon Mania
Published on April 17, 2019
Less than 1% of the world's population has achieved it, and yet, more and more people are adding it to their "bucket list" – the things they want to accomplish during their lifetimes. What is it? Crossing over the finish line to complete a marathon!
---
Stop Comparing Yourself to Others
Published on April 12, 2019
In this day and age, we get it-it's hard to not compare yourself to those around you. Social media influencers flaunt wealth, "perfect" bodies and a seemingly comfortable life that some of us long for. This can leave us feeling impressionable as we chase something that's not realistic.
---
10,000 Steps to Better Health
Published on April 8, 2019
Do you have any idea how many steps you take each day? Could you even guess? Several studies conducted in both Japan and the United States have determined that you should walk 10,000 steps a day. That's about five miles (8 km).
---
How to Make Your Workout More Fun
Published on April 5, 2019
Working out is necessary for a healthy lifestyle. But doing the same activity day in and day out can get…well…boring!
While stopping exercise completely shouldn't be an option, there are a few ways you can improve your workout to make it more fun for yourself.
---
The Value of Setting Big Goals and Being Coached
Published on March 12, 2019
Working out is necessary for a healthy lifestyle. But doing the same activity day in and day out can get…well…boring!
While stopping exercise completely shouldn't be an option, there are a few ways you can improve your workout to make it more fun for yourself.
---
Are You Ready to Make Some Positive Changes in Your Life?
Published on March 5, 2019
We recently held The Inspiring Life 2019 event to help empower people to attain greater levels of health and well-being. The discussion included how to maximize the three essentials of health (Mindset, Nutrition and Movement/Fitness) to make 2019 a year of significant health improvement. Achieving your health and wellness goals starts with identifying one thing.
---
Experience the Health Benefits of Omega-3 for Less
Published on February 28, 2019
With so many supplements touted these days, it's difficult to cut through the clutter and determine what we actually need. At Chaparral Chiropractic Wellness Centre, we believe there are a few essentials of nutrition. One of those is omega-3.
---