Chiropractic Care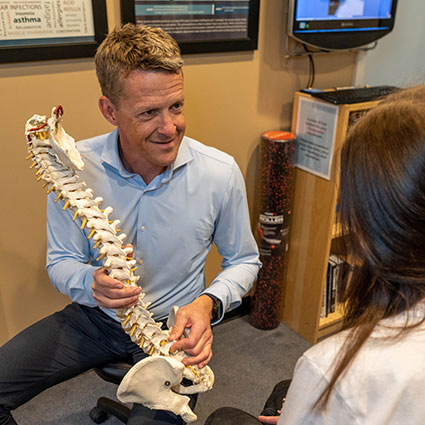 The body is intended to be a self-regulating, self-healing organism. But for that to occur, the spine, which protects the nervous system, needs to be healthy. If the spine is not healthy – if it has shifted out of alignment or can't move properly – it causes "interference" in the nervous system. And since the nervous system is the body's master control system, this interference leads to ill-health and dysfunction.
There are four main reasons people seek help at Chaparral Chiropractic:
An obvious spinal problem. Everyone, regardless of age or condition, can benefit from an optimally functioning nervous system. Most people associate chiropractic care with neck and back problems or headaches. Our interest in the spine is only because it houses the nervous system.
Natural, drug-free health care. Those who wish to avoid risky drugs or irreversible surgery will often visit our office first. Chiropractic is a safer, more natural approach to better health.
Maintenance and prevention. If you've been a chiropractic patient previously, you know the value of ongoing care. We'd be honored to be your chiropractor.
To stay well. We experience life through our nervous system. To optimize your health, be all you can be and perform at your best, contact Chaparral Chiropractic Wellness Centre.
Stay Healthy From Day One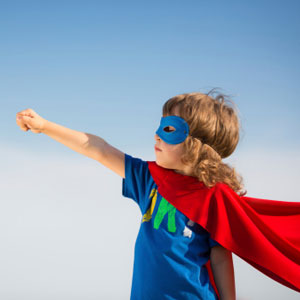 We see many children whose parents realized the many benefits of chiropractic and wanted their whole family under our care. Dr. Mark has trained with the Epic Pediatrics program and the International Chiropractic Pediatric Association to provide care for babies and children.
From conception, the baby can start developing problems in the womb. Birth, even with a natural delivery, can cause trauma. Our techniques for our youngest patients are different than those for adults. They're gentle, safe and effective. A proactive approach, incorporating chiropractic into your wellness-based lifestyle with nutrition, exercise and a positive mindset, can give you the essentials for abundant health.
Find out what we can do for your family. Contact us today! We look forward to meeting you.
CONTACT US »
---
Chiropractic Care | (403) 201-9991