Meet the Chaparral Chiropractic Team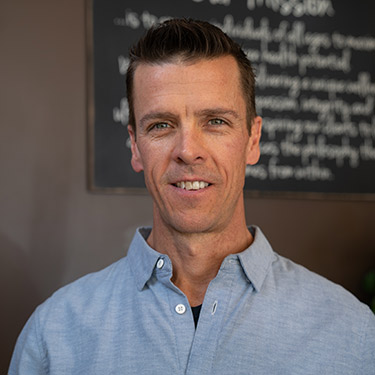 Dr. Mark Peverett
Dr. Mark completed his Bachelor of Science at the University of Calgary after attending Moorpark College in California, where he played baseball. He was subsequently accepted at Canadian Memorial Chiropractic College in Toronto where he pursued his chiropractic education. There, he had four years of intensive study and a chiropractic internship. Dr. Mark received the Excellence in Research Award and graduated cum laude in 1999. Since then, Dr. Mark has trained with the Epic Pediatrics program and the International Chiropractic Pediatric Association to provide care for every member of the family, including infants, children and pregnant women.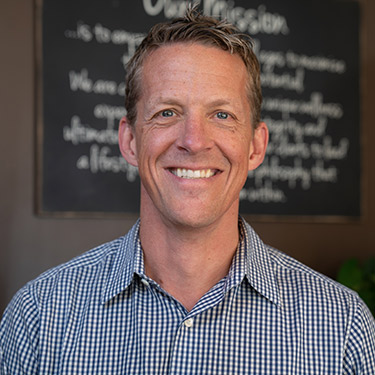 Dr. Barry Gjerdrum
After attending Palmer College of Chiropractic in the Bay Area, California he moved to Seattle where he owned and operated a chiropractic wellness center for 18 years. Along the way he and his wife had three boys who have enjoyed an active and healthy upbringing through the chiropractic lifestyle. By the end of 2014 it was time for Dr. Barry to return home so he packed up his family and returned to Calgary where he has settled back into life amongst family and old friends. With his return he brings his experience and skill to the thriving family practice here at Chaparral Chiropractic Wellness Centre.
---
Massage Therapy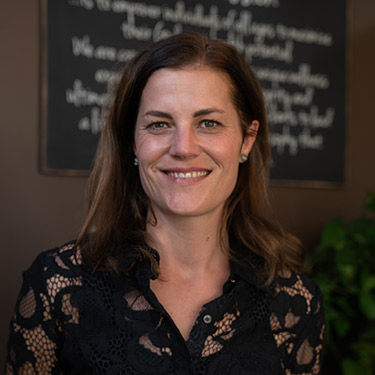 Robyn Izard, R.M.T.
Robyn completed her 3000 hour massage therapy diploma at Okanagan Valley College of Massage Therapy in 2011 and has been practicing as an RMT for 5 years. She has been working at a remote ski lodge in BC during the winters and spending the rest of the year working in multidisciplinary clinics in Vancouver and Bowen Island, BC. She spent 3 years working with the Vancouver Canucks, including during their Stanley Cup run in 2011 (Flames fans…don't hold this against her). She has worked with other professional athletes as well, including runners, cyclists, tennis players, baseball players, soccer players, skiers and snowboarders. In Vancouver, Robyn worked for a clinic specialising in acupuncture for fertility and women's health. On Bowen Island, she worked at a family clinic treating people of all ages, from young children to seniors in care; whether therapeutic rehabilitation, body maintenance or relaxation. She primarily does deep tissue massage therapy, though incorporates biomechanical assessment, osteopathic techniques and myofascial work into her practice. She has taken continuing education in the above modalities as well as athletic taping and Rolfing courses. Robyn is new to the Calgary area. She's an outdoor activity enthusiast who loves live music and cooking.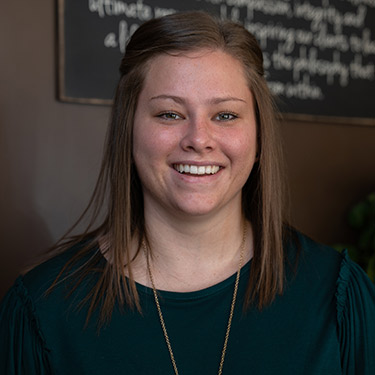 Melissa, R.M.T.
Melissa graduated from Lethbridge college in 2015, receiving her 2200 hour massage diploma. She also studied a double major in kinesiology and business at the University of Lethbridge. While studying at the U of L, Melissa played on the women's rugby team to eventually play at an elite level for Team Canada.
Since graduating in 2015, she has gained a lot of knowledge and experience dealing with MVA clients, athletes, and other injuries and restrictions. As an athlete, she's been able to understand injuries better as well as the healing process. Through this, Melissa incorporates her own personal skills and experience into her practice. She specializes mostly in deep tissue, therapeutic massages, and active release techniques.
Melissa loves the outdoors, family time, and staying involved with sports.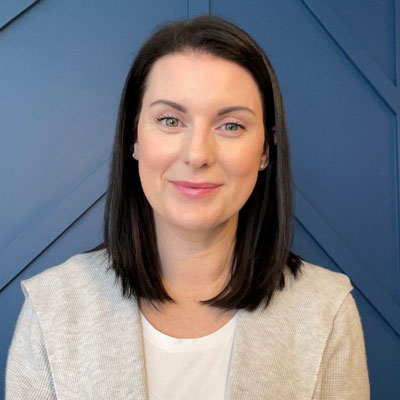 Nic Lorne, R.M.T
Nic has called Canada home since she relocated from the UK with her family in 2008 in search of a positive work-life balance and outdoor adventures. Having always benefited from massage therapy to support her own active lifestyle she decided to go back to school to become an RMT. Understanding the importance of whole mind and body wellness becoming a Registered Massage Therapist seemed like a natural fit. Nic is a graduate of the 2,200-hour program from M.H Vicars School of Remedial Massage in Calgary and is registered with the MTAA.
Nic is passionate about learning new modalities to help with injury recovery and tension release and matches her treatment style to the needs of each client with an intuitive and natural touch.
Nic specializes in therapeutic massage integrating a variety of techniques such as myofascial release, mobilizations, and active stretching to meet the individual needs of her clients. From deep tissue to deeply relaxing and everything in between, her focus is individualized client care.
In her spare time Nic loves to be outdoors with her family enjoying camping, hiking, skiing, and obstacle course races. She believes an active and balanced lifestyle is key to mental and physical health.
---
Care Coordinators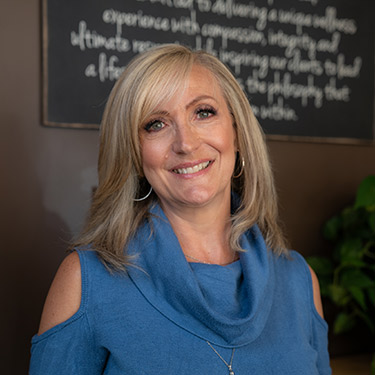 Linda King – Patient Care Coordinator
Linda has been working as an Chiropractic Assistant from front desk to administration to the technical side in the Chiropractic field for over 30 years. She has a well rounded understanding of the chiropractic philosophy and why it is important for everyone to have a spinal checkup. She is passionate about having a healthy functioning nervous system and the role that plays in your overall health. Linda enjoys time with her children and grandchildren and her furry family member Zoe. She enjoys the great outdoors, camping, painting, biking, singing, gardening, walking her dog and the fresh air. She also enjoys great conversation and meeting new people. She feels strongly about the pursuit of optimal health through a balance of physical, emotional and spiritual well being. Linda is happy to serve you in this quest for wellness and is committed to working with you in establishing a healthy lifestyle for you and your family.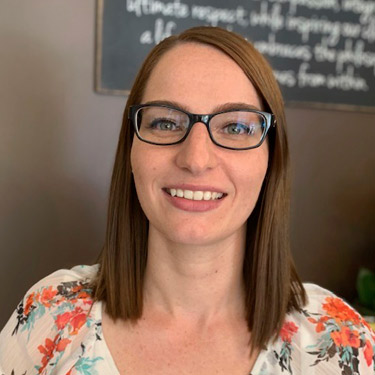 Kaitlin – Patient Care Coordinator
Kaitlin began her journey into chiropractic wellness as a patient of ours and has a first-hand understanding of how a healthy spine can greatly improve your overall health. She loves learning about the medical sciences and discovering different ways to balance the body and mind. After working in the dental field for twelve years Kaitlin has gained an appreciation for the different challenges patients may encounter in achieving their optimal health. She is eager to assist you in reaching your goals. In her spare time, Kaitlin is an avid reader and also enjoys crocheting, gardening, camping, fishing and anything outdoors!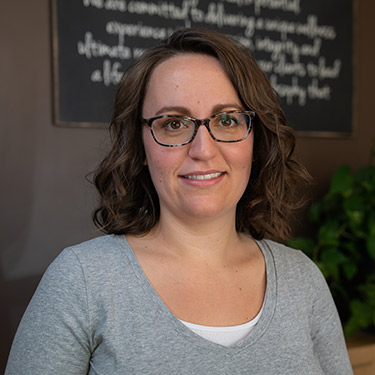 Brittanny Bridgeman – Chiropractic Assistant
Brittanny is a prairie girl from Saskatchewan that fell in love with the mountains in Alberta and never left. She has been pursuing wellness in multiple forms for many years of her life. Brittanny completed a Bachelor of Arts degree in Psychology in 2013 and a graduate diploma in Counseling Psychology in 2015. Brittanny is also a Certified Holistic Nutritional Consultant professional and thoroughly enjoys continuously learning more about nutritional, psychological, and spiritual health. She loves serving in the role as Chiropractic Assistant, meeting each of you, and helping you with whatever you may need. Brittanny loves hiking with her hubby and fur-baby, riding her horse, gardening, crocheting, painting, cooking, and dabbling creatively in her photography business….she also loves drinking tea and going to bed early….and making your day just a little bit brighter!
---
Chaparral Chiropractic Wellness Centre Team | (403) 201-9991