Meet Linda King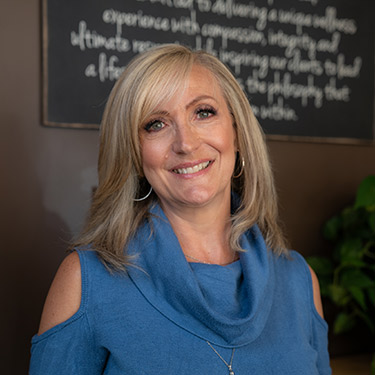 Patient Care Coordinator
Linda has been working as an Chiropractic Assistant from front desk to administration to the technical side in the Chiropractic field for over 30 years. She has a well rounded understanding of the chiropractic philosophy and why it is important for everyone to have a spinal checkup. She is passionate about having a healthy functioning nervous system and the role that plays in your overall health.
Outside the Office
Linda enjoys time with her children and grandchildren and her furry family member Zoe. She enjoys the great outdoors, camping, painting, biking, singing, gardening, walking her dog and the fresh air. She also enjoys great conversation and meeting new people. She feels strongly about the pursuit of optimal health through a balance of physical, emotional and spiritual well being.
Linda is happy to serve you in this quest for wellness and is committed to working with you in establishing a healthy lifestyle for you and your family. Please contact us by email or phone to schedule an appointment today.
---
Linda King | (403) 201-9991