Meet Brittanny Bridgeman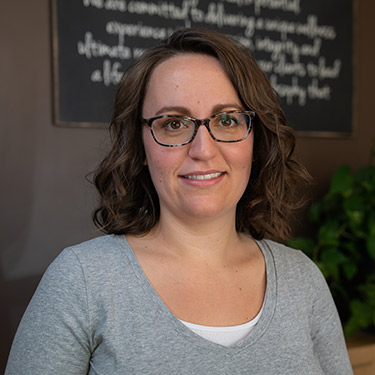 Chiropractic Assistant
Brittanny is a prairie girl from Saskatchewan that fell in love with the mountains in Alberta and never left. She has been pursuing wellness in multiple forms for many years of her life. Brittanny completed a Bachelor of Arts degree in Psychology in 2013 and a graduate diploma in Counseling Psychology in 2015. Brittanny is also a Certified Holistic Nutritional Consultant professional and thoroughly enjoys continuously learning more about nutritional, psychological, and spiritual health. She loves serving in the role as Chiropractic Assistant, meeting each of you, and helping you with whatever you may need.
Outside the Office
Brittanny loves hiking with her hubby and fur-baby, riding her horse, gardening, crocheting, painting, cooking, and dabbling creatively in her photography business…she also loves drinking tea and going to bed early…and making your day just a little bit brighter!
Please contact us by email or phone to schedule an appointment today.
---
Brittanny Bridgeman | (403) 201-9991